The Importance of a Good Brand Strategy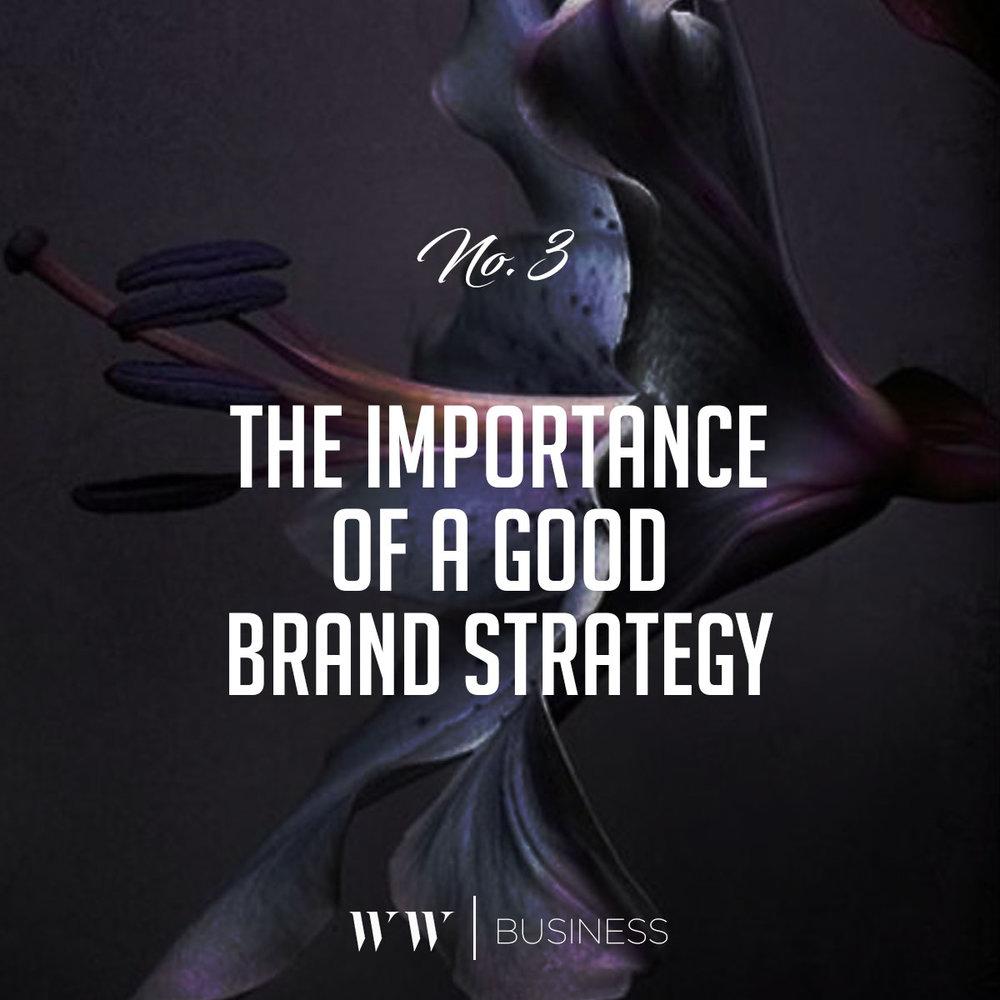 This is really where everything starts. Every brand that comes to Why Workshop has a story. We call it the Why.
In developing your brands strategy we start by asking the client Why they do what they do and why should anyone care. A Brand's purpose is emerging as one of the drivers of customer engagement. Increasingly, people are making decisions based on an emotional connection to a particular brand and finding the right messaging is key.
First you need to send your client a detailed questionnaire. Below are only a few sample questions we ask our clients that yield the best answers.
Why have you created this company?
What excites you about the business?
List three adjectives to describe your company.
Can you describe your typical customer / client (age, gender, income, location, values, taste, etc.)?
What colors do you like? Do not like?
What other brands do you like? Why? Do you not like? Why?
Please list 2-3 of your competitors. What are they doing well?
What makes you stand out from your competitors?
What deliverables will you need? Logo, poster, billboard, website?

Fill in the Blank:
The only _________ (what do you do) Eg. for Harley Davidson this would be " The only motorcycle manufacturer….
That ____________ (category you do it in) that makes big loud motorcycles"
For _____________ (who / Customer) "for macho men"
In ______________ (where / Market geography) "on the United States"
In an era of ________ (when / underlying trend) "in an era of decreasing freedom"
In the final section, I leave room for clients to bring up anything else they feel hasn't been covered in the questionnaire thus far.
Once you get the questionnaire back set aside time to review it and then design a quality PDF outlining everything from the questionnaire.
Below are some steps to creating a good brand strategy.
THE GOAL: The first thing I define is what our project goal is. Is this a new campaign, a brand re-launch or a new to market product rollout.
MISSION STATEMENT: If my client already has a mission statement, I like to reiterate it here, or even tweak (to reflect the new direction) if necessary. If they don't, I'll come up with something that I feel best describes their business.
TARGET MARKET: Instead of resorting to simple phrases like "young females" or "millennials," try to get as descriptive as possible. Where do they live? What do they enjoy? What are they looking for? It's fun to dig deep here and get creative. 😉
COMPETITION: Researching competition is so important because it allows you to figure out how your client can stand out from the crowd. In this part of the brand strategy presentation, point out similarities, differences, and discuss how both can work to my client's advantage.
MOOD BOARD: Mood boards connect the dots and pulls everything together, visually and also gives the client an opportunity to visually see where your headed.
Finally we include a scope of work time line based on the deliverables. We also let the clients know that deadlines will be pushed back based on the clients timely revision requests.
01.