2021 Guide to Cannabis Branding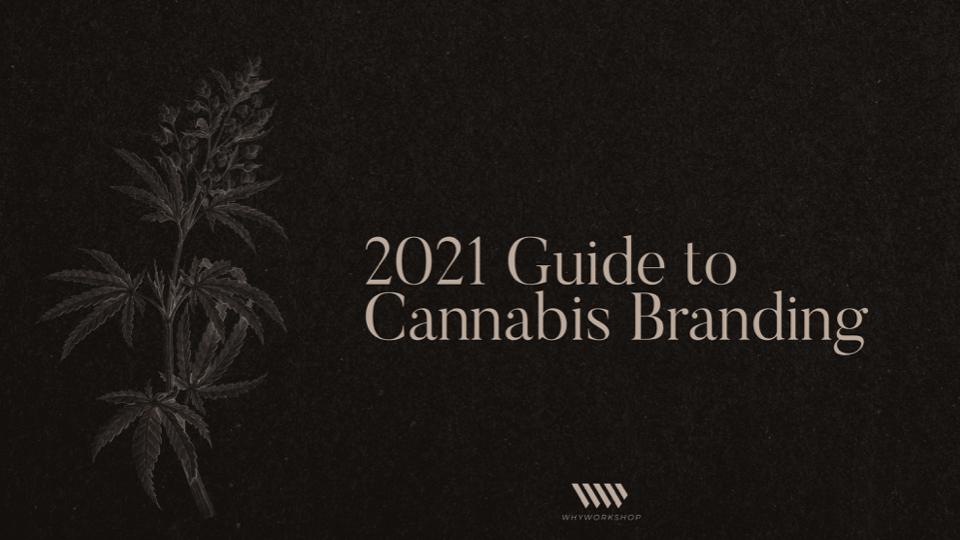 The cannabis industry isn't for the faint of heart. It comes with a multitude of challenges and complications that are unique to the industry, from legal restrictions, state specific cannabis rules and testing guidelines to ensure your company is compliant, you'll want to make sure that you're ready to tackle all the challenges ahead of you to reach success.
Branding your cannabis products come with their own set of challenges including labeling requirements and advertising restrictions that will require you get creative with your marketing.
We are here to help you avoid the landmines many face when Branding their Cannabis Business.
What is a Brand
A brand is the way your company, or products are perceived by those who experience it. More than a name, term, design, or symbol, it is the feeling your customers get when interacting with your offerings or services.
Start with Why- The key differentiator.
A brand's WHY or differentiator is what sets it apart from the competition. Because people don't buy what they buy WHY, it is your WHY that moves your brand from simply being known and recognizable to being desired. Once a brand finds it's WHY, it becomes its calling card. It's how everyone connects with the brand and the first thing everyone judges it by – so your brand needs to be consistently marketing the WHY.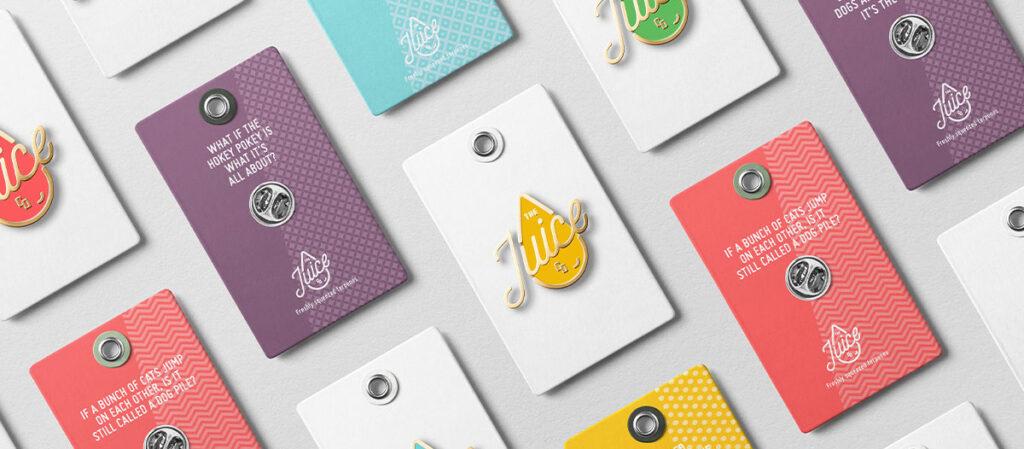 Examples of Great Brands
APPLE
Apple's iconic branding strategy has always focused on emotion and positioned themselves as something different. Since the brand's inception in 1976, Apple has put a priority on building a community of dedicated fans in an almost religious fashion.
ADIDAS
The current brands success is built on creating a customer experience that is high-quality, connected and personalized. The customers are front left and center of the corporate narrative. Timely social media marketing decisions and collaborations have put them on the forefront of iconic brands.
DISNEY
The heart of Disney's marketing strategy is their brand. The brand is built into and reflected by its tagline … the happiest place on earth. They clearly understand that their brand is not about them. Rather it is about how the potential client community sees them, feels about them, and talks about them.
Creating a Brand Strategy
Now that you have established your brand story you have to create the brand and your brand strategy.
A well defined brand identity is just as important as the services or products and of any successful cannabis company, It's that hard-to-pin-down feeling that separates powerhouse and mediocre brands from each other. Brand Guidelines are used both internally and externally to communicate who you are and what you stand for and are the jumping off point of any brand strategy.
A brand strategy is a long-term plan for developing a successful brand presence in order to achieve specific goals.
Know your Customer
To most effectively target your customers, you need to know who they are as people. What kind of person is your ideal target customer? To determine that, you need a buyer persona.
All marketing should be written for your customer. This makes it easier to target and connect with them on a more personal, individual level.
» Demographics
Establish key demographics like gender, marital status, age range, or income level – to get a sense of who your customers are, and narrow down their interests.
» A Day In The Life
Imagine your customers typical day, this will allow you to understand many of the things that occupy their time, and what is and isn't important to them. If you can align your value proposition with what your customers care about and figure out how to communicate that value proposition to the customer, then you're a branding rockstar.
» Pain Points
What keeps the buyers up at night?
What problems do they have that your company can help solving?
» Know Where to Find Them
Where do they get their news? What do they read? Do they consume blogs? What social media do they use, and how do they use it? Once you know where the buyer is going for information, you can put your information there for them to find.
» Hesitation
No need to sugarcoat things. There are always hesitation. Figure out the reasons why the buyer is still hesitant to make a purchase and why that buyer might opt to make the purchase from your competitor. Arm yourself and your team with answers to objections that will alleviate their prospects' concerns – communicated in a fashion that will appeal to the specific persona you've created.
Building your Brand
A brand is a living thing that is made up of an incredibly specific combination of moving parts. The best brands pull off the magic trick of seeming effortless, but even the most recognizable and successful of the bunch consist of the same five essential factors. Here are the specific branding essentials for you to implement.
» Logo
A logo is arguably the most memorable piece of a brand's collateral. Logos provide an opportunity for customers to automatically associate products or services with any given brand itself.
» Tone and Voice
Building off the brand story, what does your brand sound like? Are you Professional? Silly? or Academic? Remain true to your mission statement, both when promoting the positive aspects of your brand and when responding to negativity.
» Colors
You know branding is done well when seeing certain colors immediately calls to mind a particular brand – even when those brands' names are nowhere nearby. A good color scheme can go a long way.
» Images
The images you share, regardless of the platform, should take into account your target audience. This means they should reflect the tone your brand has set out for itself, follow a color palette be methodical in your selection to guarantee that your visual identity is just as strong as your written one.
» Marketing Design. Print and on-line.
Your marketing is the face of your company. Make sure everything form your business cards to your website is simple to understand and navigate. Adhere to the brand standards to ensure brand success.
Putting Your Brand into Play
Now that you have identified your buyer personas and created the look and feel of your brand, it is time to put your creation to work.
» Build a Brand Voice
The voice or tone that a company applies to all content is the equivalent of its brand's personality. The voice you establish for your own business is an integral part of your website, blog, social media presence, email campaigns, and everything in between.
» Create Content
Content is how you showcase the knowledge your business has mastered. It establishes your personality, provides value to your customers and helps to build trust in your brand.
» Establishing a Social Media Presence
One of the things that sets online marketing apart from traditional marketing methods is the opportunity to create a two-way conversation with your customers. This is what social media is all about for cannabis brands! It allows you to communicate directly with your audience and establish your brand as trustworthy in their minds, creating an impression that will define how they think of you for years to come.
Different target demographics frequent different social sites and use them for different things. Since maintaining an effective presence on every single social platform simultaneously is difficult, it's important to determine which ones will best help you reach your target persona, and focus your efforts on building up your brand and presence on those specific channels.
» The Power of Packaging
Great packaging will sell anything ONCE. Then it is up to the product inside to deliver on the marketing messaging. If the product is sub-par or inconsistent, reviews and word of mouth will over take the brand messaging. This is especially true for the cannabis industry where you have to grab the attention of your customer who often times cannot touch your product. Add to that each states safety regulations and labeling requirements and you see how the proper packaging can make or break your sales.
Just the Beginning
This small guide is just the beginning of what it takes to build a successful cannabis brand.
In this inbound age, there are so many moving pieces to managing a brand, from the website to customer service, to social media engagement. You must be able to use resources that will help you monitor, measure and understand your metrics to increase sales and be able to maneuver or refresh the brand if something is not working.
At Why Workshop we serve as your out-of-house design team to help you create a rand that out sells your competition and keeps you one step ahead.
Contact us for a Free Brand Review and Introductory Design Rates for first time clients.
01.