Cannabis Branding | Going from Plant to Brand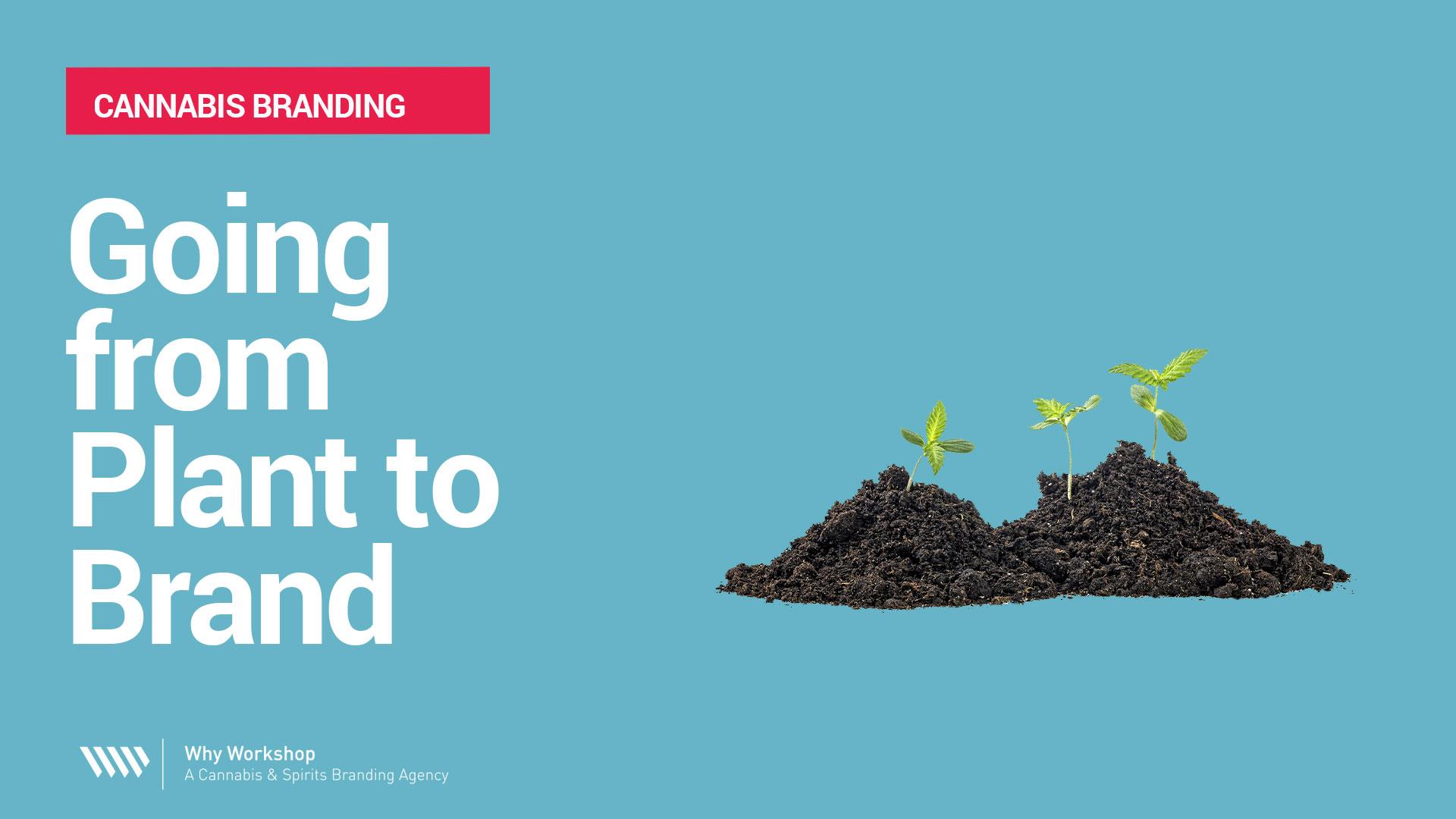 On today's episode of building a cannabis brand we talk about how you go from plant to brand.
So it's no surprise that more and more people are wanting to dip their feet into the cannabis pool right now because as more and more states start to become legal there is a rush to get in before that pool gets a little bit too crowded but you have to understand that the cannabis market is unlike any other field and their are rules, regulations, licenses, fees and inspections, plus the newer the state The more roadblocks and hurdles you will have to overcome.
but please don't let that scare you off because it's a lucrative market and with these tips we can help to get you started.
So Tip number – one pick your team wisely.
Make sure that everyone from your growers to your business partners has a singular vision for the company and everyone is working towards the same goals.
Tip number two – decide what sector you want to be in
Don't try to be everything to everyone if you start in cultivation but have dreams to build into a dispensary then make sure you stay in one sector for a couple years or long enough to master that craft and build a loyal following. also consider starting a business that bypasses the restrictions and regulations deem necessary for businesses in cultivation, production and sellers for example bud tender training or hydroponic and selling ancillary products.
Tip number three – know the rules
So you have a plan, you have funding and you have your licenses but in order to make sure that your business runs smoothly you must abide by your state and federal rules or else you're going to be facing hefty fines or worse, risk being shut down.
The rules Vary from state to state and they are different for medical and recreational markets they also apply to everything from how you can except payment, to branding and marketing.
some states have less restrictive rules while others regulate what your packaging can look like, as well as how it needs to be written and where you can advertise. So just make sure you're up-to-date on all your rules and also how often they change because in new state they can change quite often.
Rule number four – know you're why
why are you starting this business and why should anyone care. you're why is the reason for anything you do moving forward with your business it should not be tied to monetary gains because people don't buy what you do they buy why you do it. Just Dropping a little quote from quote Simon sinek there but, your company will not reach the long-term level of success without a loyal customer base that trusts you and your product. The stronger the why , the stronger your brands connection to its customer.
Tip number five – know your customer
so this piggybacks off number two where you don't want to be everything to everyone.
Imagine What the person or persons look like who are buying your product. Every thing from their age, financial status, hobbies and likes or dislikes and market directly to that person.
And finally
Tip Number six is work with the right people
This is probably one of the most important tips especially if you're in a new cannabis market.
Hire teams with experience working in the cannabis field.
You're already going to have enough stress managing your day-to-day business. So find a legal team who can help you manage your contracts. And a design team like ours that can gather the information about your why and your customer persona and build a brand that speaks to your target market while making sure to create all of the packaging, advertising and marketing pieces that follow your states rules and regulations and avoid costly mistakes.
So that's just six quick tips.
Of course within each one of those topics there is A much more lengthy discussion but they should give you an idea of the things that you're going to need to consider when thinking of going from plant to brand Otherwise known as seed to sale
And if you'd like to talk about any one of the tips just feel free to contact us at whyworkshop.com and we'd be happy to go into more detail.
01.